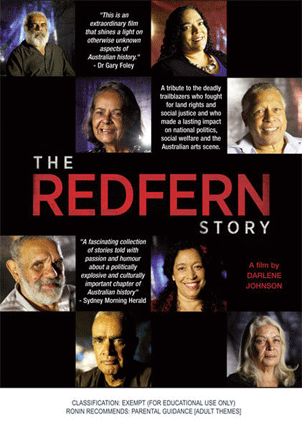 Documentary: THE REDFERN STORY
First screened on ABC TV on July 10, 2013, and available online and on DVD from Ronin Films, this documentary was produced by Sue Milliken with the director, Darlene Johnson.
The film is about the National Black Theatre movement in Redfern, which was formed at a very crucial time in Australian political history, culminating with the establishment of a political movement and the setting up of a number of significant Aboriginal organisations. The National Black Theatre has left a lasting legacy on national politics, social welfare and the Australian arts scene.
Interviewees include Dr. Gary Foley, Professor Marcia Langton, actors Ernie Dingo, Bryan Brown, Rachael Maza and Lillian Crombie, plus extraordinary archival footage of the television pilot "Basically Black" and the establishment of the Tent Embassy in Canberra.