Producing For The Screen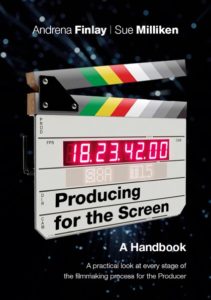 What does a producer do?  The short answer is, without a producer there is no film.
Two of Australia's most experienced producers, ANDRENA FINLAY and SUE MILLIKEN,  have collaborated on a handbook about producing for the screen, encompassing all the stages of feature film production: from the initial idea, development and financing to production, distribution, marketing and launch.  Finlay and Milliken between them have produced over 30 feature films, television dramas and documentaries, are winners of numerous prestigious awards, and have had films in official selection in most of the world's major festivals .
Designed for the emerging screen practitioner, it draws on their extensive career knowledge and experience to demystify and illuminate the often complex processes of producing, with a practical look at every stage of filmmaking, as follows:
*Introduction, including outline of all producing roles.
* Development – discovering the idea, writing the screenplay, evolving the project.
* Financing and Distribution – distributors and sales agents, financing and    recoupment, the contractual labyrinth, and completion guarantee.
* Production – pre-production, production, post-production and delivery.
* Marketing  – including online marketing and social media, film festivals, premieres.
The 232-page handbook is available now in paperback and on the 11th February as an e-book.  Available to or order from Available to order from www.screenabc.com, Amazon and iTunes. Book prices: paperback – $34.99 (plus postage); e-book – $19.00.
Media enquiries: Tracey Mair, TM Publicity | 02 8333 9066 or 0419 221 493
There's a Fax From Bruce
SA Book Review There's a Fax from Bruce by Bruce Beresford and Sue Milliken – Glam Adelaide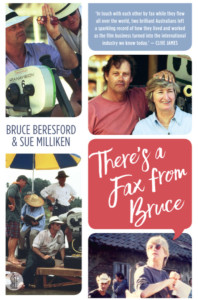 The Fax of Life for Film-Makers – Inside Story
Selective Memory: A life in film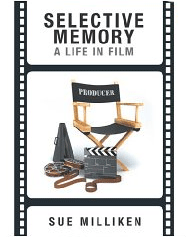 A memoir which covers the evolution of the Australian film industry from its renaissance in the 1970's.
"This fascinating book by Sue Milliken – one of the few written by a film producer – is a forthright and witty account of the career, so far, of an immensely capable and talented producer, whose skills are held in awe by everyone in the Australian film industry and whose name is known and respected by production companies world-wide."
Bruce Beresford
Sue Milliken has had a unique career in film, across more facets of the production industry than anyone. Starting as a continuity girl on the set of ABC drama productions, she has been a production manager, completion guarantor, board member and reviewer of funding bodies, board member of the censorship appeals board, president of the producers' association, and producer. She has worked with film industry legends such as Glenn Close, Cate Blanchett, Hugh Grant, Graham Kennedy, Barry Humphries and Dino de Laurentiis and has stories about all of them.
Insightful and often hilarious, Selective Memory contains unforgettable moments behind the camera, and reveals how remarkable it is that films ever get financed and made.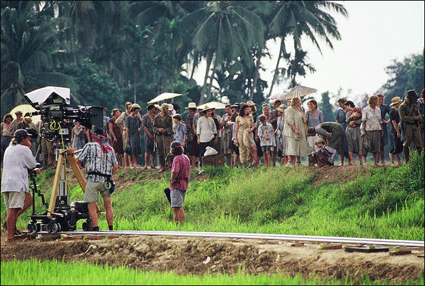 "If there's one thing that Sue Milliken knows, it's how to make movies…'Selective Memory' charts the ups and downs and ins and outs of her fascinating career."
FilmInk
"Reel Time can recommend the book, which has been written by the producer of Sirens, Dating the Enemy, The Odd Angry Shot and Les Patterson Saves the World among many others. As those credits suggest, Milliken has worked with some voluminous talents and she has some cracking stories to tell."
The Australian
"How many producers can match Sue Milliken`s fifty years in the industry? How many can write like she does? Or tread the fine line between honesty and discretion? `Selective Memory: A Life in Film` is both charming and
informative….funny, thoughtful, Selective Memory is an enjoyable read, a good perspective giver for anyone one inside the industry, and a remarkable personal history."
Screen Hub
Quotes from industry insiders who have read the book:
"I've just finished your book, couldn't put it down. What an insightful, thoughtful and enjoyable commentary on the industry we are passionate about. I think whenever I am asked what a producer does I am now going to show them the photo of you in the paddock – it says it all! Congratulations."
J.O
"I am reading your amazing Selective Memory which underlines just how hard it is to get a film made. "
D.W
"…. what fun I have had reading from your 'selective' memory. Nothing 'selective' about it – you remembered everything.
– it is an extraordinary tome – accurate, interesting, honest and very very funny. "
L.S
"I have just finished the book this morning …. It is a wonderful read and prompts not only a lot of memories, but plenty of tears as well…"
G.R
"What a great read the book is. Just finished it! (so obviously I found it compelling.)
Gives such a good picture of filmmaking in Oz."
M.A
"I read your book, loved it. Insightful, heartfelt, inspiring, but also expresses how emotionally draining producing can be."
D.S.
"Thank you for Selective Memory. Thoroughly enjoyed it and I'm going to make it compulsory reading for anyone who wants – or more importantly NEEDS – to know what a real producer actually does. Read alongside Bruce (Beresford)'s "Josh Harnett Really Wants To Do This" it's more far valuable than any film school degree. Congratulations. A fabulous achievement."
S.T
 SELECTIVE MEMORY is available from all good bookshops $29.95
or
Paperback: order from Hybrid Publishers
Kindle: online from Amazon.com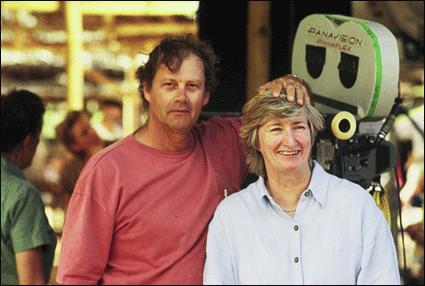 Dogs in the City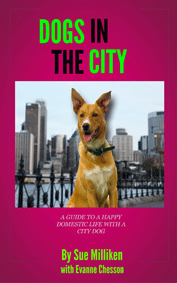 The Kindle book release of  "Dogs In The City"   is now available on Amazon.  Along with legendary animal trainer Evanne Chesson, I have  put together a collection of wonderful training information, anecdotes and insights that will make you laugh and give you the keys to living happily together in sync with your dog in the urban environment.
Publishers – Globevista
You can order your Kindle book here at AMAZON.COM